Myth Becomes Fact
I live in story land. My mountain man is a poet and world-creator at heart. If I am not listening to his tales of Avian at the breakfast table as he works out a storyline, I can hear him reading At The Back of the Northwind to the girls through their bedroom door at night. There is nothing like a good story. A fairytale in the making. A myth to invoke wonder and awe.
To some, the Gospels are a myth. A story about a good man who did good things, but a myth nonetheless. Easter is really just about bunny rabbits and chocolates, Christmas the giving and getting of gifts. But, what if the myth, is actually not a myth at all? What if the myth is actually true? What if this man, Jesus, actually did come to earth and Christ in fact rose from the grave?
Not a god, but God
It is this line of thought that was so instrumental in C.S. Lewis's conversion to Christianity.
Pagan myth was rampant at the time the Gospels were written. And yet, the Gospel is recorded with plain, historical accuracy. None of the flare of pagan myth. You would think the Jews would capitalize on all the mythical wealth around them.
As Lewis expounds in Surprised by Joy, "I was now too experienced in literary criticism to regard the Gospels as myths. They had not the mythical taste. And yet the very matter which they set down in their artless, historical fashion—those narrow, unattractive Jews, too blind to the mythical wealth of the Pagan world around them—was precisely the matter of the great myths."
The simplicity of the Gospel creates a complexity that beckons one to believe.
The Jews could have imitated the flair of Pagan myth. The writers of the Gospels could have recorded the story of a god who came to save the Jews and set up a kingdom on earth. Instead, this man, Jesus, walked among His people, healing those with sickness, preaching of a kingdom not of this world, washing the feet of his best friends. Dying on a cross. Defeating death with life.
The fantastical gods of Apollo and Aphrodite had met their match: myth had become fact. God Incarnate. Immanuel, "God With Us."
Lewis continues, "If ever a myth had become fact, had been incarnated, it would be just like this. Myths were like it in one way. Histories were like it in another. But nothing was simply like it. And no person was like the Person it depicted; as real, as recognizable ... yet also numinous, lit by a light from beyond the world, a god ... then not a god, but God."
It is here, in Christianity, that Lewis found religion reached its true maturity. All the other pagan myths, were just that, myths. Religions of childhood. But, here, in Christianity, all myths find their fulfillment. The Gospel is the sum of all stories. Christ is the myth become fact.
The Summation of Religion
Last year, Tim and I enjoyed one of our best date nights ever in Oxford. We went for a tour of Magdalen College, where C.S. Lewis taught. We strolled through the grounds, which evoke wonder and awe for their architecture alone, yet the college also boasts glorious nature paths surrounding it.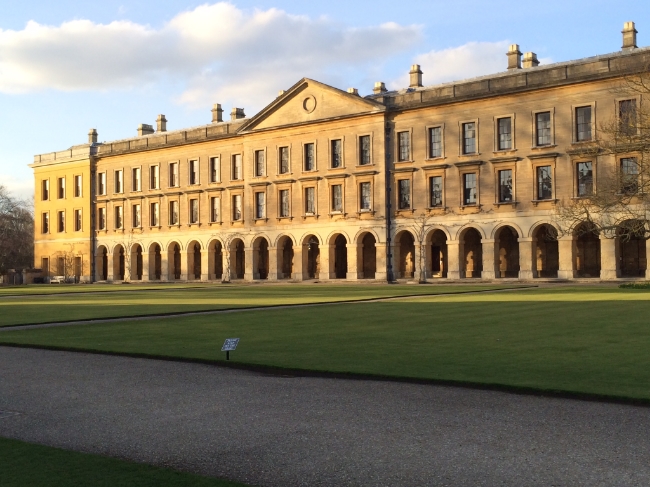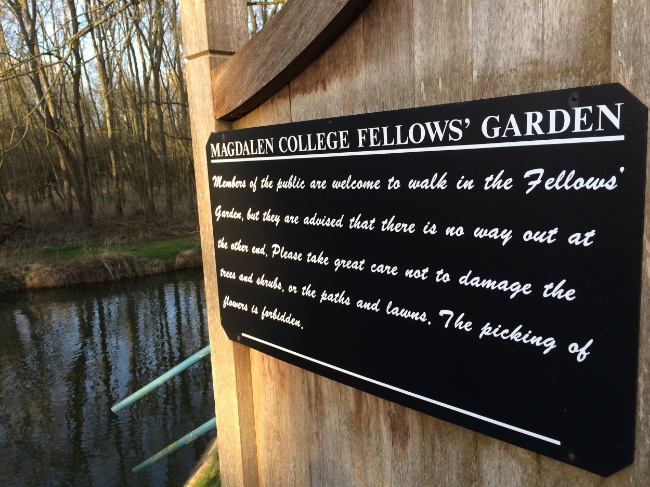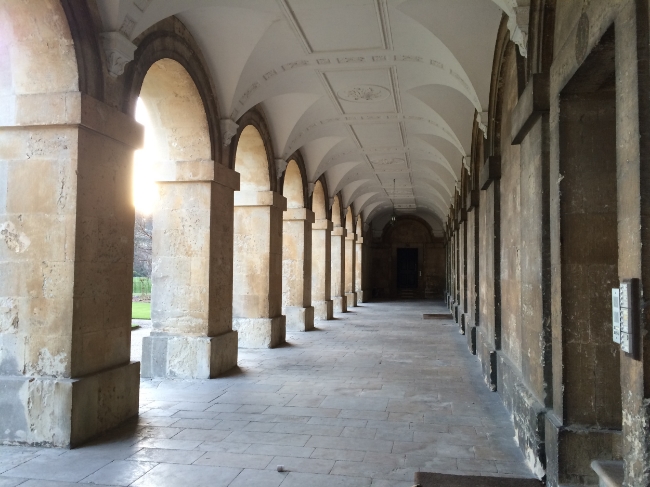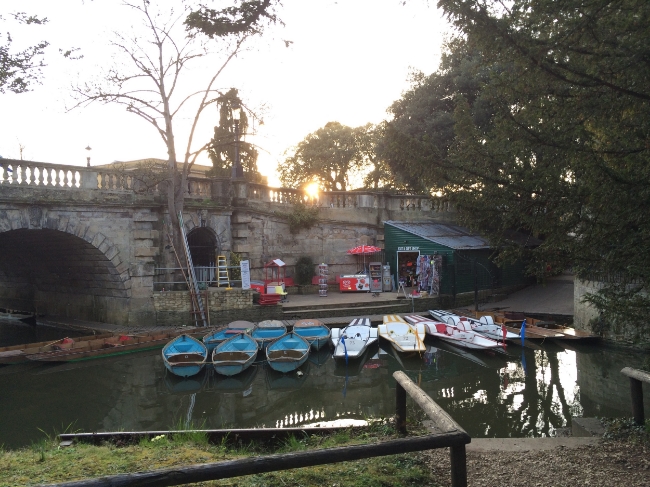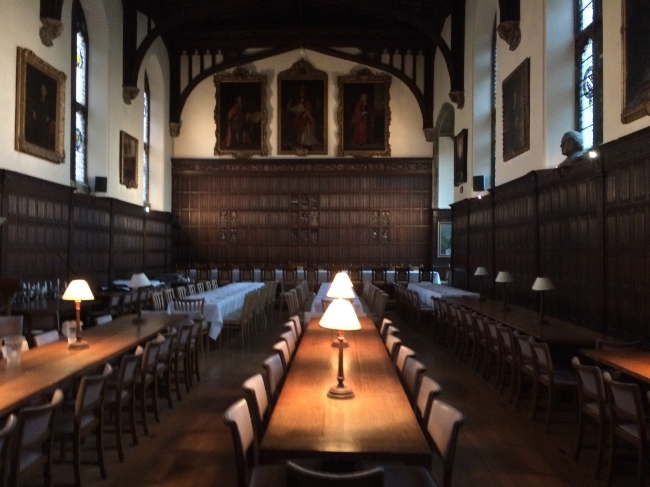 Five minutes into the tour, and I was telling Tim, "This is the best date night ever." Tim laughed, "It's only just begun."
Yet, it was here, on Addison's Walk, through the path that strolls along the deer park, that Lewis strolled one evening until 3am with Tolkien and Hugo Dyson discussing Christ as the true myth.
"Here and here only in all time the myth must have become fact; the Word, flesh; God, Man. This is not 'a religion,' nor 'a philosophy.' It is the summing up and actuality of them all."
The actuality and summing up of religion itself. As we prepare this week to celebrate Easter, may we remember that we are worshiping the One who sums up the actuality of every religion and philosophy. The person of Christ, like no other person in history, conquered death so that we would not fear life.

In his work, Til We Have Faces: A Myth Retold, we see glimpses of this truth when Bardia states, "I wonder do the gods know what it feels like to be a man." This God, became man; He knows what it is like to be human in every aspect.
Because of the Incarnation, God knows what it feels like to be us. This God Man, came, His splintered hands were nailed to a tree, but He rose again three days later conquering hell. We have the hope of the best fairy tale ever, because it is myth become fact.
Numinous. Lit by a light from beyond the world.
Immanuel. God with Us.
Jesus. Myth Became Fact.